The Premier Solution to Making your Home Energy Efficient!
Call for a Free Inspection & Quote today! (214) 575-7000
Blown Insulation Blown Fiberglass, cellulose, or batting for your attic, walls, and sub floors.
Insulation Removal Our state of the art vacuums will remove wet or infested insulation.
Radiant Barrier Take advantage of the energy savings a Radiant Barrier provides.
Welcome to DFW Premier Insulation!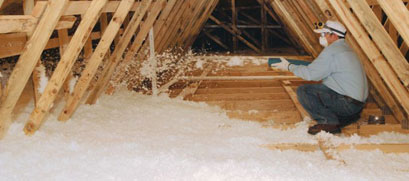 " After a thorough inspection Premier added 14" of insulation and a Radiant Barrier, I can feel that the house is cooling better, and we are already saving on electric costs! Thanks! -M Kitnar, Dallas, Tx
You already know that adding insulation to your home will save you money. What you may not know is that Using DFW Premier Insulation will save you on the cost of adding those Energy saving products! Just Give us a call for an inspection or second opion!
Since 1993 DFW Premier Insulation has been saving homeowners money by making their homes more entergy efficent. We offer the most competive prices on Insulation, Insulation Removal, and Radiant Barriers. Our goal at Premier is to help our customers save energy dollars and reduce our impact on the environment one home at a time.
Why use Premier? Our company is your #1 source for professional insulation services. We guarantees your satisfaction with each of our jobs. 7 day Schedule Best Prices in NTX Install only grade A products Professionally trained staff Complete site preperation Customer satisfaction guaranteed Tax Rebate Information & Forms Complete After Job Cleanup Payment Plans Members BBB
10850 Switzer Ave. #101 Dallas, Tx 75228